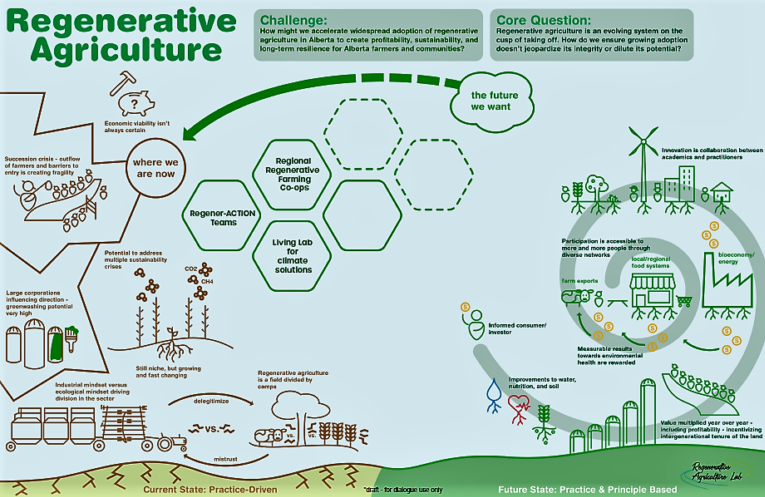 Phase 1 of the Regenerative Agriculture Lab (RAL) focused on bringing together a diverse set of Alberta agricultural producers into a forum for innovation and collaboration through a series of workshops, interactive tools and peer-to-peer learning moments. The broad aim was to collectively identify the desired future they wanted to help create for regenerative agriculture in the province and solutions that participants could advance to make this future a reality.
The ideas Phase 1 participants shared in 2021 became the basis of this visual (left).
Phase 1 also identified projects and initiatives that could garner early wins, particularly focused on supporting new entrants into the field, attracting investors and building the network and connections across the system.
Read this two-pager to learn more about what happened in Phase 1.